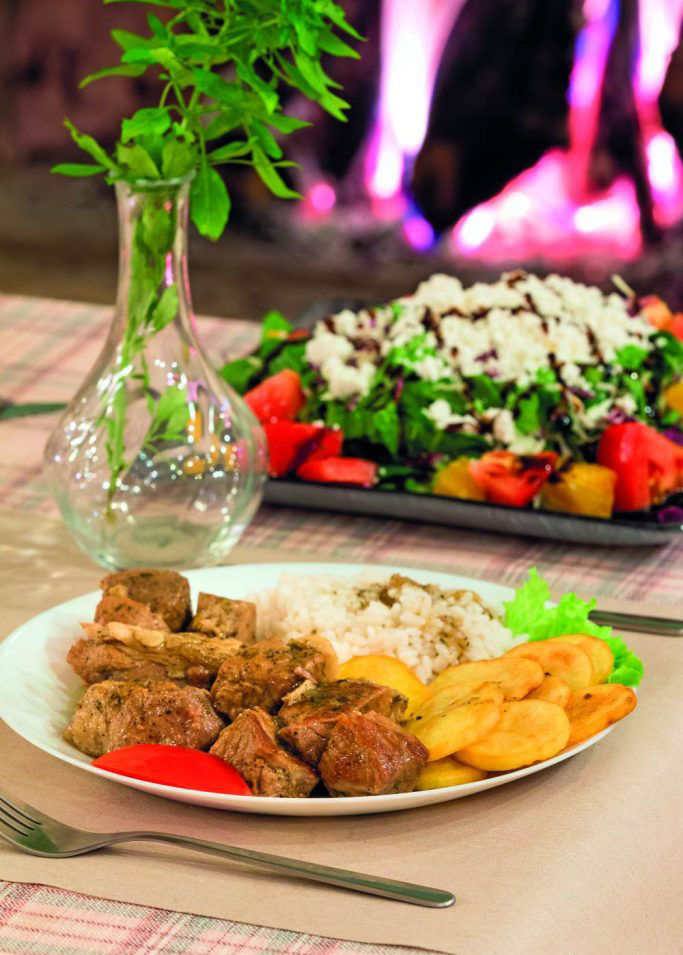 Kefalovryso Park
Com. S. Evrytaniki - Cafe - Restaurant - Karpenisi

Between century-old plane trees and natural springs, in a unique location, Kefalovryso Park is a small oasis that you too must discover during your visit to Evrytania!
Renewed, it operates in the form of a social cooperative and the personal care of Eftychia Papadimitriou. It is a cultural cafe-restaurant, open to anyone who wants to contribute actively!
In a truly unique spot in nature, where the historic battle of Kefalovryssos took place, this multi-purpose space will welcome you from the morning for a coffee and hand-made drinks, while as the time passes, the bream takes over with delicious snacks and also the traditional Greek cuisine with grilled and cooked dishes of the hour.
There is also a grocery store on site with local products from herbs and pasta to jams and liqueurs.